15.06.2019
WE WILL FLY AGAIN
FLYAWAY FESTIVAL
Flyaway is an electronic music festival held at the unique location. Castle Erdody Kerestinec is unexplored and mystical, located only 3 kilometers from Zagreb (Croatia's capital city). Flyaway Festival feature top international and regional DJs on three dance floors. With superb sound system and lighting, special effects, live acts and performances, Erdody Castle transforms in to the place where music will fly you away...
ERDODY CASTLE
Constructed by the Erdody family in Kerestinec. It is a 1st category monument. Its construction began in 1576, and it was rebuilt in the 18th and 19th centuries, and fully refurnished in the early 20th century. It is a two-story structure with a square layout and cylindrical corner towers and open arcades in the courtyard. This is a Renaissance castle with fortified elements.
Historical sources record the participation of the Kerestinec peasants, living around the castle, in the great Peasant's Revolt of 1573. The castle was also the site of the Kerestinec Revolt of 1936.
More recently, Erdody Castle in Kerestinac hosts various events, and the Flyaway Festival will be the first to connect the history, the present and the future to the castle, we will bring quality electronic music through the performance of 20 renowned, world-class, both regional and domestic DJs, with superb sound system and lighting on two floors!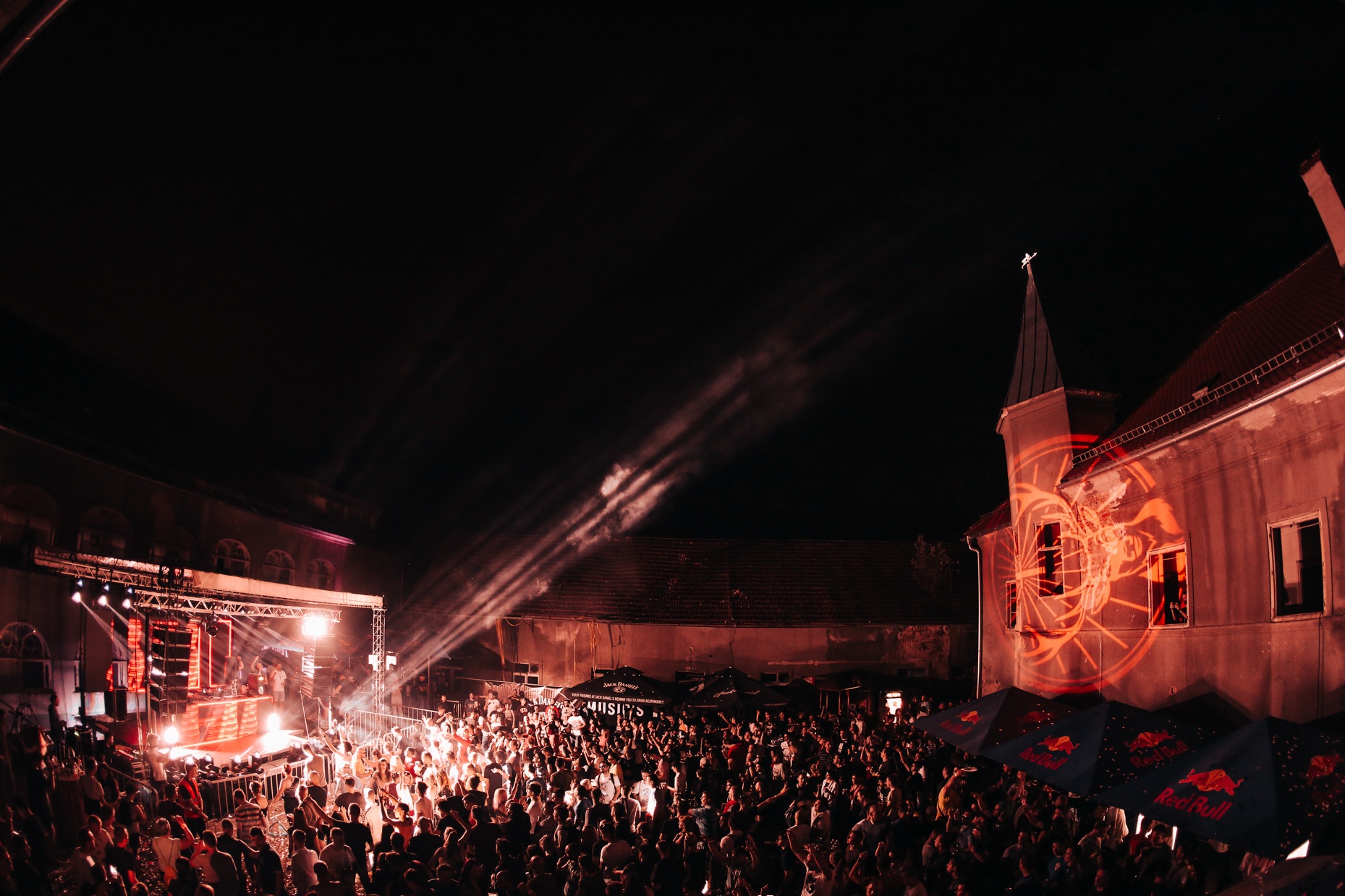 FLYAWAY FESTIVAL 2019
PRE-SALE PHASE 2 TICKETS
Limited number of 130 HRK Pre-Sale 2 tickets available online at Entrio ticket services
Buy 5 tickets and get 1 ticket free!
FLYAWAY FESTIVAL 2019
PRE-SALE PHASE 1 TICKETS
Limited number of 110 HRK Pre-Sale 1 tickets available online at Entrio ticket services
SOLD OUT
FLYAWAY FESTIVAL 2019
EARLY BIRD TICKETS
Limited number of 90 HRK Early Bird tickets available online at Entrio ticket services
SOLD OUT